Car Dealership Partnership Opportunities
Are you a Franchised New Car Dealer?
Become a partner of Broker4cars and receive qualified sales leads.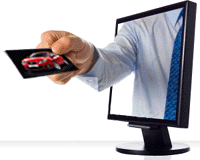 Here at Broker4cars we are always looking to increase our pool of franchised car dealers within the UK. What do we offer in return? Qualified leads, assessed by our own staff, that WILL lead to additional new car sales for your company.
Established in April 2000, Broker4cars is one of the largest new Car Brokers in the UK, helping thousands of customers find the best price on a new car each year. Our systems have been proven over many years and within days, you too could be benefiting from our qualified sales leads generated through the Internet.
---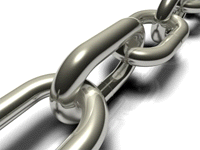 Who can partner Broker4cars?
Broker4cars has forged links with UK franchised dealers and major high street banks over a number of years, as a result of bank criteria we can only accept approved dealers who can supply new cars directly to retail and business customers at their best discounts.
We cannot and do not supply imports or grey imports, and all our car dealership partners must have the full backing of the manufacturer. So to be clear, no non-franchised dealers, no importers, no dealers without the manufacturer's support will be accepted as a partner of Broker4Cars.
---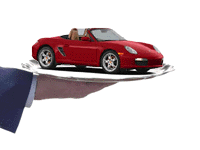 What do we need from you?
As you will already no doubt know, UK online new car sales is a very competitive arena and as a result we will need the best discount rates you can offer across your range of vehicles, including any manufacturer's support. Qualified leads will be distributed to the dealers offering the best rates of discount and in the event of more than one franchise offering terms from a specified manufacturer, the dealer with the best rates will get the leads - so if you want to be successful, you will need to be at the top of your game.
As important as the rates of discount are, customer service is just as vital, we work very hard to keep our customers happy and our partners need to be just as committed to offering the levels of service we require.
---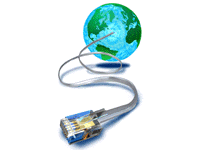 How does it work for you?
The impact of the Internet on all our lives has been immense, local advertising is fine, but increasingly, more and more people are looking online for new car sales in the UK in order to save that little bit more. Broker4cars has a very good Internet presence and as a result our customers come from all over the UK, giving you extra customers who are in the market to buy a brand new car online.
You will be supplied with either pre qualified leads, or, if the customer is approved on finance you will be required to ring them and take their deposit, it really couldn't be easier.
---
Interested?
To find out more about a partnership with Broker4Cars or to offer your services please contact
Gary Bain on:
Telephone 01773 512 806
Email – partners@broker4cars.co.uk
as featured in

New Car Broker, Broker4cars.co.uk, selling cheap UK cars
Buying a new car using the services of reputable car broker will be one of the best moves you will make when looking to buy a cheap new car. Broker 4 cars has been a car broker in the UK since 2000 and has grown in reputation over the years, amongst car dealers and customers alike, as an honest, hard working, discounted car broker who's service standards to all it's customers are second to none.
Broker4cars is an exceptional new car broker in the respect that every customer is treated as an individual. We guide you through the process of buying discounted new cars right from the point where we receive your referral over the internet through to the time you place an order with one of our associated new UK car dealers or suppliers.
Online new car sales process
Firstly, you can expect one of our new car brokers sales staff to contact you to thank you for your interest in the possible purchase of a new car. We will then confirm the price and verify the car specification details are correct for your needs. Our Broker4Cars sales staff will then personally deal with you, confirm the vehicle availability, clearly explaining the buying process and answering any questions you may have before finally placing your order with one of our recommended car brokers.
Buy a new car and save time and money with broker4cars.co.uk
Just imagine the time, effort and expense of visiting numerous car dealers or car supermarkets trying to find the lowest price for that new car you've set your heart on buying. Broker4cars.co.uk do the shopping for you with our recommended car brokers, helping you save possibly thousands of pounds on the latest model new car.
Listing, up-to-date, cheap discounted vehicle prices for a large range of cars which are available to buy from our associated UK car dealers broker4cars.co.uk prides itself on negotiating some of the cheapest new car prices in the UK from franchised dealerships and our preferred suppliers.
The cheap new car prices we are able negotiate are due to the volumes of new cars we help our partner dealerships sell to our internet based customers who are all over the moon with the savings made against the manufacturers list prices.
As a car broker we can save you large sums of money on a massive selection of cars from a variety of manufacturers such as Alfa Romeo, Audi, BMW, Chrysler, Citroen, Ford, Jaguar, Jeep, Land Rover, Lexus, Mazda, Mercedes, Peugeot, Renault, Toyota, Vauxhall, VW and Volvo. In short, when you buy using our services as a car broker you can be sure that we will give you our best efforts in finding the very best price on your next new car.