Stock and Pre Registered BMW cars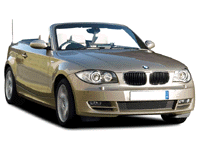 Buy your Pre Reg BMW through broker4cars.co.uk, one of the UK's foremost BMW car brokers, and benefit from some of the best cheap BMW car finance deals available anywhere in the UK. Whichever Pre Reg BMW you decided upon, you will save thousands of pounds compared with the manufacturers' UK list price.
Pre Reg and stock BMW Deals
Looking to buy a cheap new Pre Reg BMW?, Broker4cars sources and supplies new BMW cars at discount prices. Through our network of UK franchised BMW dealers, we can supply brand new cars at the cheapest prices. If you've been to your local dealer and are disappointed with the price they are offering you, take a look at our pre reg BMW prices, these cheap deals have been pre - negotiated with UK franchised car dealers, taking the hassle out of buying a new car, helping you save money and time when it comes to buying your new BMW.
All of the pre registered BMW cars that our UK franchised dealers supply come with manufacturers warranty, breakdown assistance and the prices include delivery to dealership, number plates, first registration fee and road fund license, they are literally the same as the manufacturers' "on the road" price, only cheaper.
You don't pay us for your new car, you pay the UK car dealer, so you can be sure in the knowledge that your money is SAFE and as it is a no obligation free service, what have you got to lose.
Finance your new BMW, work out your monthly payments using our Car Finance Payment Calculator.
To buy your new BMW car at the cheapest UK price, simply call us on 01773 512 806. The UK main dealer offering the deal will then contact you directly confirming the vehicle price, availability, and answer any questions you may have. If all meets with your approval please place your order directly with the dealer.
This service is FREE OF CHARGE with NO OBLIGATION TO BUY
New Car Broker, Broker4cars.co.uk, selling cheap UK cars
Buying a new car using the services of reputable car broker will be one of the best moves you will make when looking to buy a cheap new car. Broker 4 cars has been a car broker in the UK since 2000 and has grown in reputation over the years, amongst car dealers and customers alike, as an honest, hard working, discounted car broker who's service standards to all it's customers are second to none.
Broker4cars is an exceptional new car broker in the respect that every customer is treated as an individual. We guide you through the process of buying discounted new cars right from the point where we receive your referral over the internet through to the time you place an order with one of our associated new UK car dealers or suppliers.
Online new car sales process
Firstly, you can expect one of our new car brokers sales staff to contact you to thank you for your interest in the possible purchase of a new car. We will then confirm the price and verify the car specification details are correct for your needs. Our Broker4Cars sales staff will then personally deal with you, confirm the vehicle availability, clearly explaining the buying process and answering any questions you may have before finally placing your order with one of our recommended car brokers.
Buy a new car and save time and money with broker4cars.co.uk
Just imagine the time, effort and expense of visiting numerous car dealers or car supermarkets trying to find the lowest price for that new car you've set your heart on buying. Broker4cars.co.uk do the shopping for you with our recommended car brokers, helping you save possibly thousands of pounds on the latest model new car.
Listing, up-to-date, cheap discounted vehicle prices for a large range of cars which are available to buy from our associated UK car dealers broker4cars.co.uk prides itself on negotiating some of the cheapest new car prices in the UK from franchised dealerships and our preferred suppliers.
The cheap new car prices we are able negotiate are due to the volumes of new cars we help our partner dealerships sell to our internet based customers who are all over the moon with the savings made against the manufacturers list prices.
As a car broker we can save you large sums of money on a massive selection of cars from a variety of manufacturers such as Alfa Romeo, Audi, BMW, Chrysler, Citroen, Ford, Jaguar, Jeep, Land Rover, Lexus, Mazda, Mercedes, Peugeot, Renault, Toyota, Vauxhall, VW and Volvo. In short, when you buy using our services as a car broker you can be sure that we will give you our best efforts in finding the very best price on your next new car.